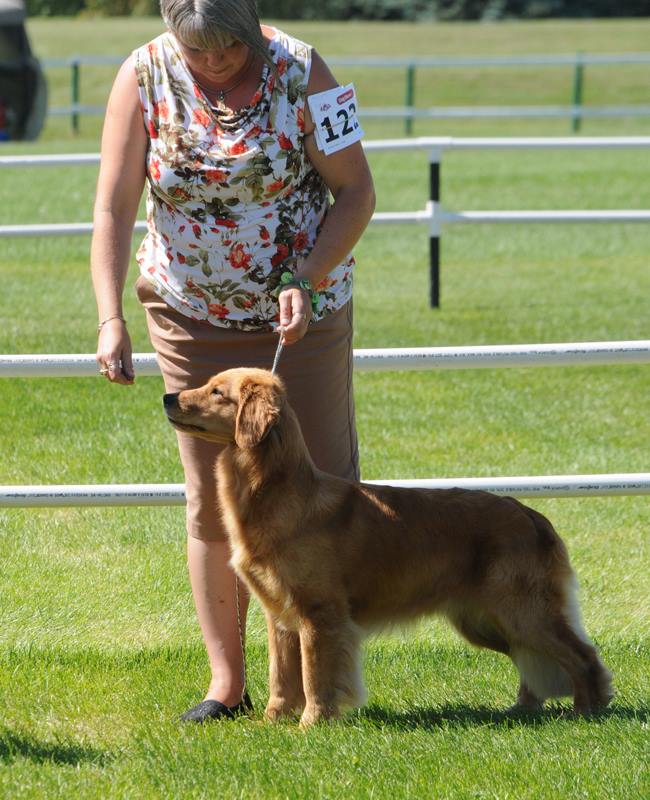 Champion Hollykins Canza Knotty N Nice
Joy
Date Of Birth February 22, 2016
Joy is a lovely girl who is compact measuring in at 20 3/4" she has a wonderful personality and soaks up ALL the loving a person is willing to give her! Joy is a Tiger daughter out of the lovely Tetley owned by Holly Robinsons of Hollykins Golden Retrievers! I could not be happier with our little dark girl who enjoys learning new things! She finished her Championship easily at 17 months of age after only attending 3 shows where she picked up a Best Puppy in Group and by the end of her second show she had 9 points and was just chasing that last point!
Joy's Clearances
Heart: Clear
Eyes: Normal
OFA Hips and Elbows will be done February 2018
More to be added shortly.