Canza's I'll Drink To That
Journey
DOB: April 5th, 2013
Journey is a Tiger x Toba kid. She is full of spunk and just a ball of energy! Journey loves to relax on the couch and really enjoys playing with the kids! She really has a true golden personality!

Journey entered the show ring for the first time at 4.5 years old and in two weekends picked up 6 of her 10 Championship points! She doesn't think it is the "BEST THING EVER" but she tolerates it enough to pretend!
Journey is the type of dog who adjusts to every situation with ease and is always willing to go along for the ride.
For Journey's Clearances Click here http://www.offa.org/display.html?appnum=1696117#animal
Hips: Good
Elbows: Normal

Heart: Clear
Eyes: Normal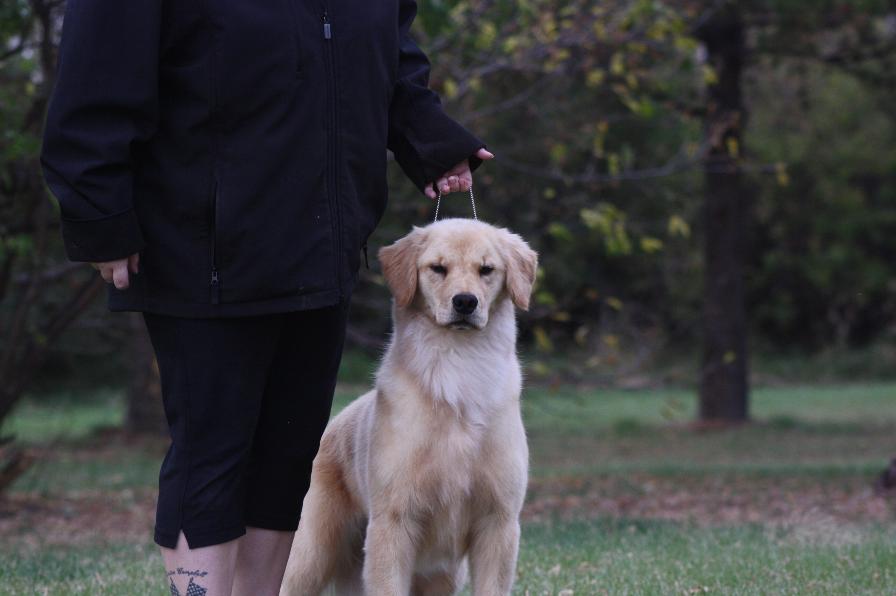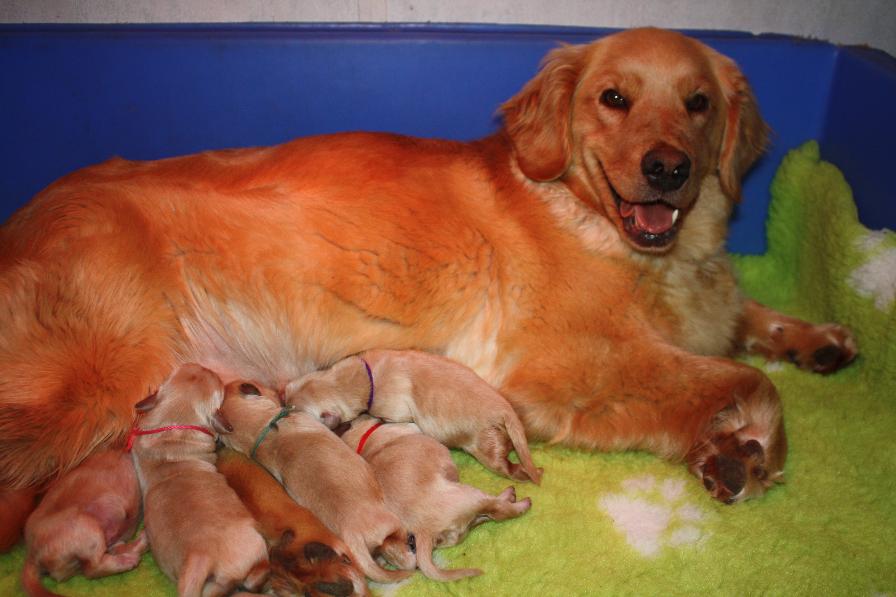 Journey With her 3 day old litter in 2016. She is an amazing mom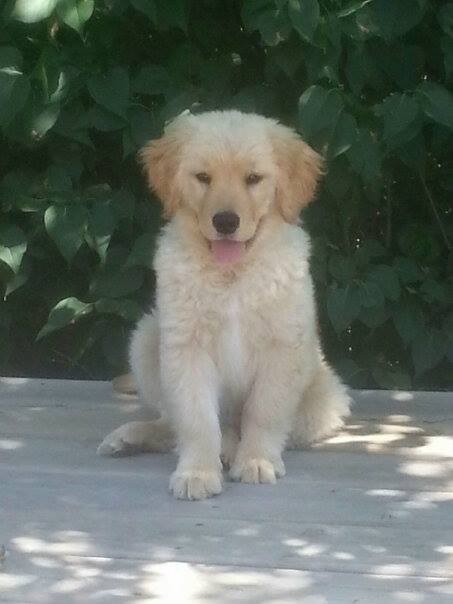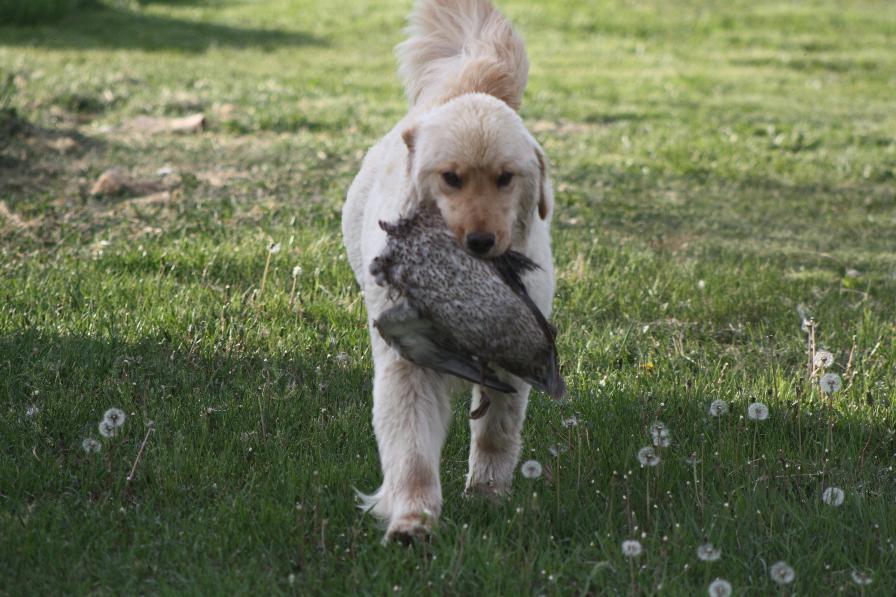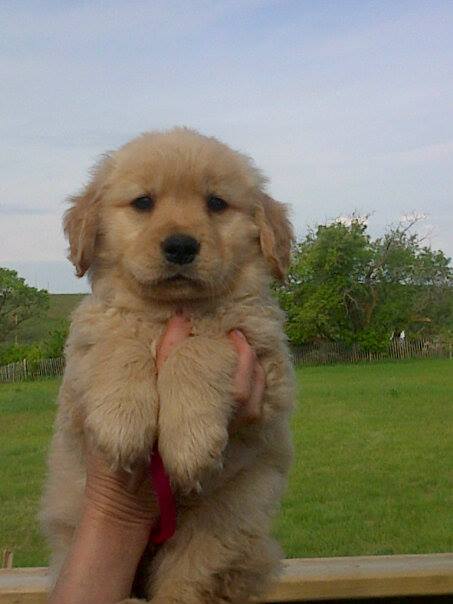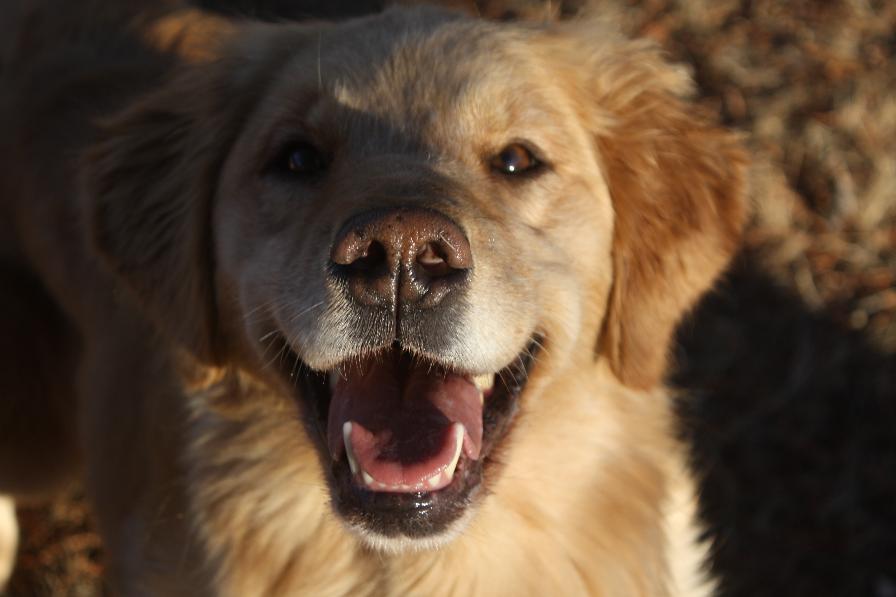 Journey Dec 2017 Out enjoying the lack of snow